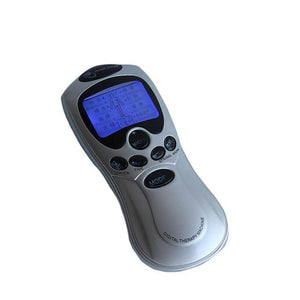 Handheld Electric box for Chastity. Great entry-level unit for those new to the pleasures of electric stimulation.
Features:
8 unique modes
15 levels of intensity
2 electro pads included
Batteries included
1. Open the battery, and press the "ON/OFF". LED screen shows "TIME 15" and "STRENGTH 0".
2. Press the "CH/EN". You can choose the language. (English or Chinese)
3. Press the "MODE" to choose different patterns.
4. Adjust the strength: you can press the "STRONG"OR "WEAK", to choose the strength you desire.
5. Press the "TIME": press 1 times extend 5 Minutes.