Including Cage + 3 Rings + Lock
Ring Size:
Small Rings Kit Included 40mm, 45mm, 50mm
Big Rings Kit Included 45mm, 50mm, 55mm
Cage Length: 110mm, cage diameter: 44mm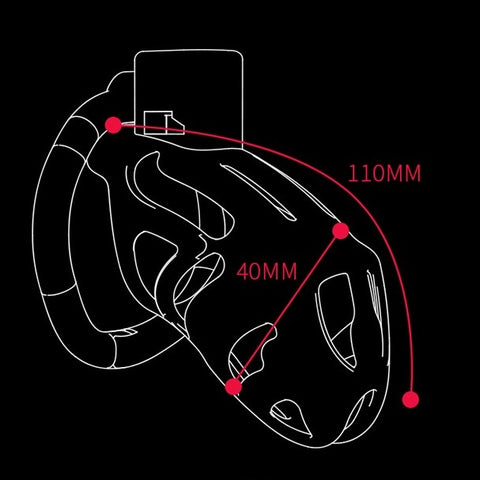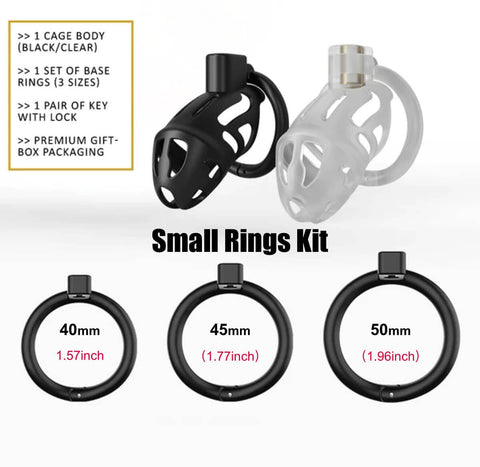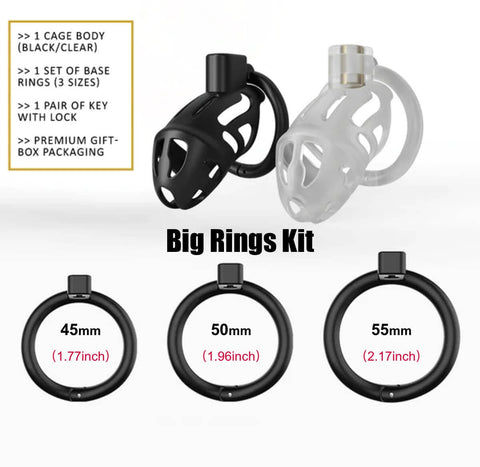 Designed by Lockink. Ergonomic design, the design is more fitting to the human body. More comfortable to wear. Including three rings, suitable for different sizes.  Open and close the clasp design, more convenient.
Resin material, resin has skin friendly, anti - allergy, light, suitable for long-term wear characteristics. The entire cage weighs just 41 grams. The weight is much lower than other products on the market, making it twice as comfortable and more suitable for long-term wear without fear of going out. 360-degree no-dead Angle polishing. In order to make your "rough and fierce" birds have a safe and comfortable "home", the designer personally try on the experience, subtle angles are repeatedly modified, polished, each position is very comfortable fit, not stuck eggs. Scientific porous design, easy to clean, air permeability and open no difference.
Big urination opening design, clean and hygienic. Aim the JJ at the urination port, you can urinate easily, will not lead to urine splashing. Top unlock, hidden compact, more convenient, does not take up space.
Master Slave Relationship, a game about submission. Firmly implement the arrangement of acquaintances, ready to listen to instructions, no instructions, absolutely can not unlock.